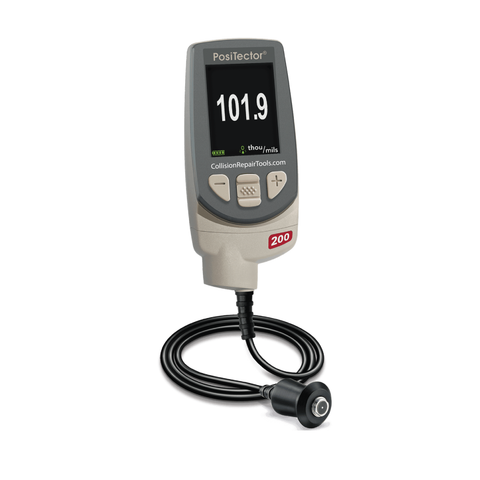 A-PNT-B1-PosiTector
Description:
PosiTector Paint thickness gauge for OEM programs such as GM. This device is used to  check coating thickness on plastic parts such as bumpers. 
PosiTector
®
200B
Coating Thickness Gages for Non-Metal Substrates
Non-destructively measures a wide variety of applications using proven ultrasound technology. Measure coating thickness over plastic and more. Advanced models measure up to 3 layers with graphics.
ready to measure
solvent, acid, oil, water and dust resistant - weatherproof
USB, Wifi and bluetooth connectivity to PosiSoft PC, Mac and smartphone software
Certificate of calibration
Conforms to ASTM D6132 and ISO 2808